Orcs Must Die! Unchained
I was brought in to do a full rebranding for Orcs Must Die! Unchained's online presence. The rebranding consisted of redesigning the main website, updating all marketing material, creating style guides, creating digital content for online advertising and game dashboard display. I also provided storyboards for promotional trailers and concept illustrations for online key art.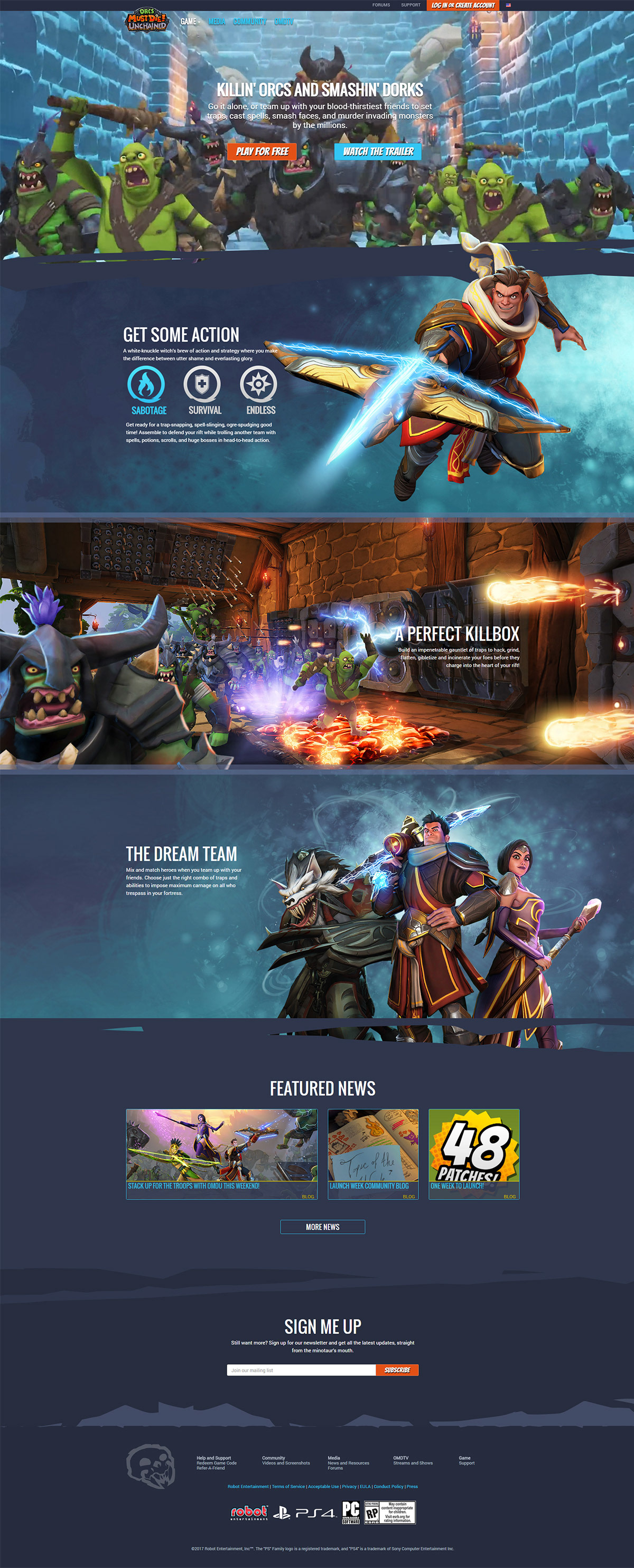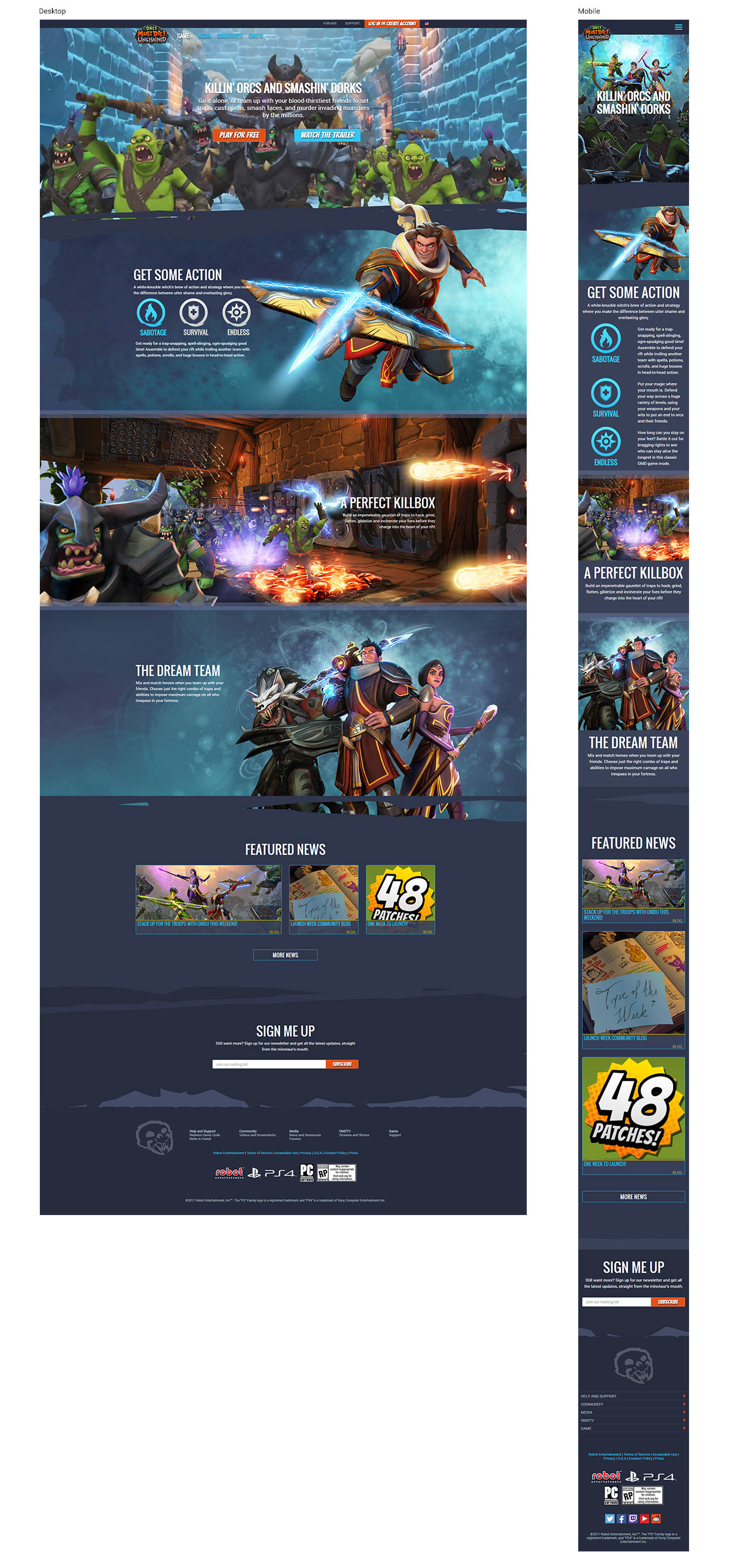 Building the wireframe is an important part of the design process for me. I wanted to make sure company goals were being met before jumping straight into the look and feel of the sire. So I presented low fidelity wire frames to give the stakeholders a close idea of how users would interact with the site. Once that was approved, I moved on to designing pretty things and updating the low fidelity to a high fidelity wire to present again. This was pretty much the workflow process for the development of this site.